Gone the extra mile
"You guys are always helpful and have gone the extra mile. My husband and I appreciate that a lot!"
Mrs. Mejia
(Homeowners and Personal Auto Insurance)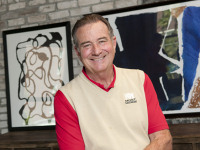 Bob Most
Founder
Bob feels fortunate for his wife, Pam, and the joy they experienced raising their three children. He feels it has been especially rewarding to be working with all three of them in the agency. Craig and Eric actively manage operations locally, while Karen does projects remotely from Greenville, SC. A significant achievement has been growing and developing the agency over the past 39 years, navigating through the rough times in the economy, the catastrophic weather of Florida, and the response by the Insurance Industry. One thing that has been very rewarding about life with the agency, has been watching individuals grow and develop. He will feel blessed if he can continue to maintain himself physically, as well as stay engaged in society, providing the opportunity to stay involved in the business, or another meaningful opportunity to serve society. Bob's favorite exercise is rowing his single shell early in the morning, and he also enjoys time alone in the mountains. What matters most to him is that he live a life that he can look back on and know he has made a positive impact on society.
---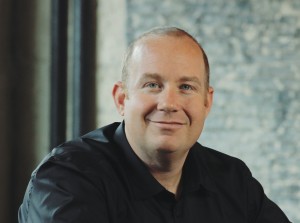 Eric Most, CPIA
Vice President
Eric Most is co-owner of Most Insurance and a passionate Christ-follower and is happily married to his wife Jacqie. He has been blessed to work as a Muscular Dystrophy Camp counselor for 14 years. Eric serves on the Progressive Insurance Technology Board and the Travelers Insurance Florida Agent Advisory Board. He has spoken at numerous insurance industry events on technology, social media, and operating a successful insurance agency. Eric also serves on the board of directors for both the Life Enrichment Center, and Crossing Cultures International. Though he has received accolades from the insurance industry like 2009 Insurance Young Professional of the Year, what he enjoys most in his role as co-owner and chief marketing officer of Most Insurance is serving customers on a daily basis by educating them about their needs and being available to them whether for a fender-bender or damage from a devastating storm. Eric also loves the freedom his job gives him to meet and work with area non-profit groups, and ministries both locally and internationally. This freedom has given him opportunities to serve in both Indonesia and the Philippines in 2012, and in many other areas across the United States. Eric Most is a native of Tampa, FL. He is a member of Covenant Life Church and is a graduate of The Baptist College of Florida, with a degree in Ministry Studies. Eric is really passionate about spreading a passion for the glory of God to the ends of the earth. It is his lives longing and passion to live out 1 Corinthians 10:31 "Whether you eat or drink, or whatever you do, do all to the glory of God." While always remembering the quote by CT Studd, "One life 'twill soon be past, only whats done for Christ will last."
---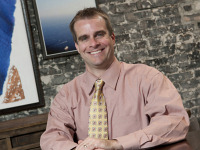 Craig Most, CPIA, CIC
Agency Principal
Craig Most, an Eagle Scout, admirably received two highly coveted appointments, to West Point and The Naval Academy, but decided to pursue his military commission by way of an ROTC Scholarship at Tulane University. Craig served in the US Army as an Armor Office, departing the service as a Captain.  After the military, he spent several years working in the software industry outside Boston. Craig moved back to warmer weather and has been involved in the Insurance industry since 2003, working in a captive agency, running his own agency and currently one of three owners of Most Insurance LLC.  Craig serves on the Board of Directors for the AIMS (American Insurance Marketing and Sales Society), participates in his local church, the schools of both daughters, and the local swim team.
---
Corey Konsulis

Personal Lines Sales Specialist

Lynette Burgner

Office Manager - Personal Assistant

Sylvia Burnight

Personal and Commercial Lines Account Manager

Domingo Rivera

Personal Lines Account Manager

Jennifer McKenzie

Personal Lines Account Manager

Joanne Bright

Customer Experience Representative

Kelly Hunter

Marketing Coordinator

Scott Black

Associate Agent

Nora Sanchez

Account Manager

Jesenia Perez

Account Assistant