I believe Most Insurance and know they are on my side.
'' I believe Most Insurance and know they are on my side. ''
Miguel & Christina Melendez
Riverview FL
Car Insurance in Tampa at an affordable rate!
The blind spot–every car has one. It's the spot on the side of your car that you can't see without actually turning your head. With all of the traffic on I-4, I-275, I-75, and malfunction junction, you face plenty of blind spots and plenty of accidents each day in Tampa, and the rest of Florida.
Don't let your Tampa auto insurance have an even bigger blind spot. Many auto insurance policies do a reasonable job of protecting you against damage to your vehicle. Some car insurance policies in Tampa, FL do a good job offsetting damage costs for the other vehicle. But how many local car insurance policies really protect you from large settlements that can be awarded for the other driver?
Consider this: If you're in an accident that keeps another driver out of work for any length of time, those bills can be 3X-4X the cost of the repairs needed for their car. Most of us focus on the make of the car, and the damage to the vehicle, but it's the occupation of the driver that may be the biggest payment you make.
So is your auto insurance up to the task of protecting you? What if it's a surgeon that cannot work for 3-4 months? That may carry a price tag upwards of $250,000.
The great news is this can all be taken care of with a great car insurance policy for an affordable rate. Features such as comprehensive and collision coverage, uninsured motorist and medical protection are available to put your mind at ease and keep you driving.
Want to know how to save Big Money on your Auto Insurance in Tampa, FL? 
Check out our auto insurance blog posts and tips! You can also check out few Auto Insurance FAQs to clear your doubts.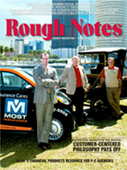 Florida Auto Insurance Carriers We Represent 
Auto-Owners
Allied
Mercury
Progressive
Safeco
Travelers

Auto Insurance Tampa, FL

If you live in Florida, one of our car insurance experts at Most Insurance Agency will be happy to help you get protected at a great rate. At Most Insurance Agency we work with more than 10 of the largest car insurers to make sure you find total protection at the right price.
Get started with Most Insurance Agency today by  visiting one of our local offices, filling out the Protection Savings Form at the top of this page right now, or giving us a call at 813739-8111!
Follow these links to get Auto insurance in Dade City or FishHawk.
Florida Auto Insurance Quote