Posted by Most Insurance on May 17, 2016 No responses
Today's storm reminded us that this is just the beginning of storm season. Whether you are new to Florida or a long-time resident, fierce thunder and lightning storms are in your near future. It's important to know what to do when they hit. Here's a list of useful tips to share with your loved ones to be sure everyone knows storm safety. Know the risks and be sure you are covered.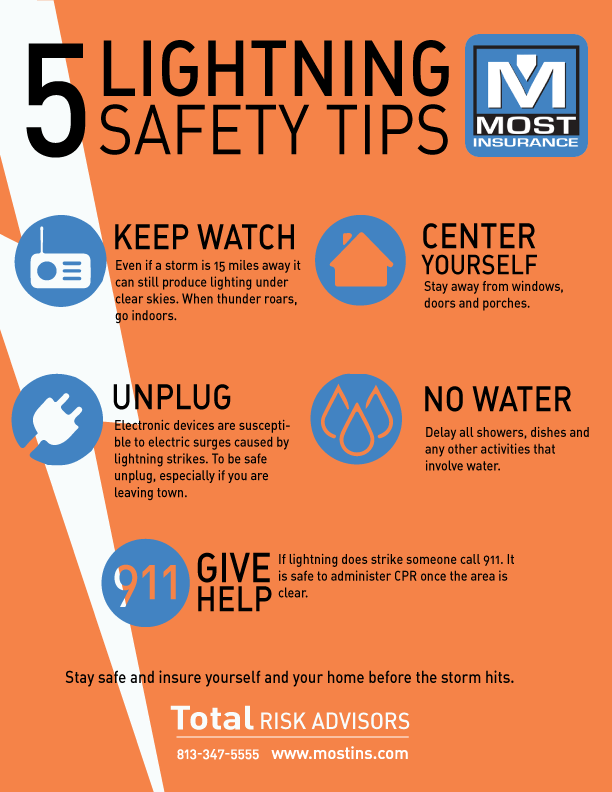 Looking for a local insurance company? Contact Most Insurance for a Tampa Home Insurance Quote.
Check out few home insurance FAQs here: