Posted by Most Insurance on February 17, 2016 No responses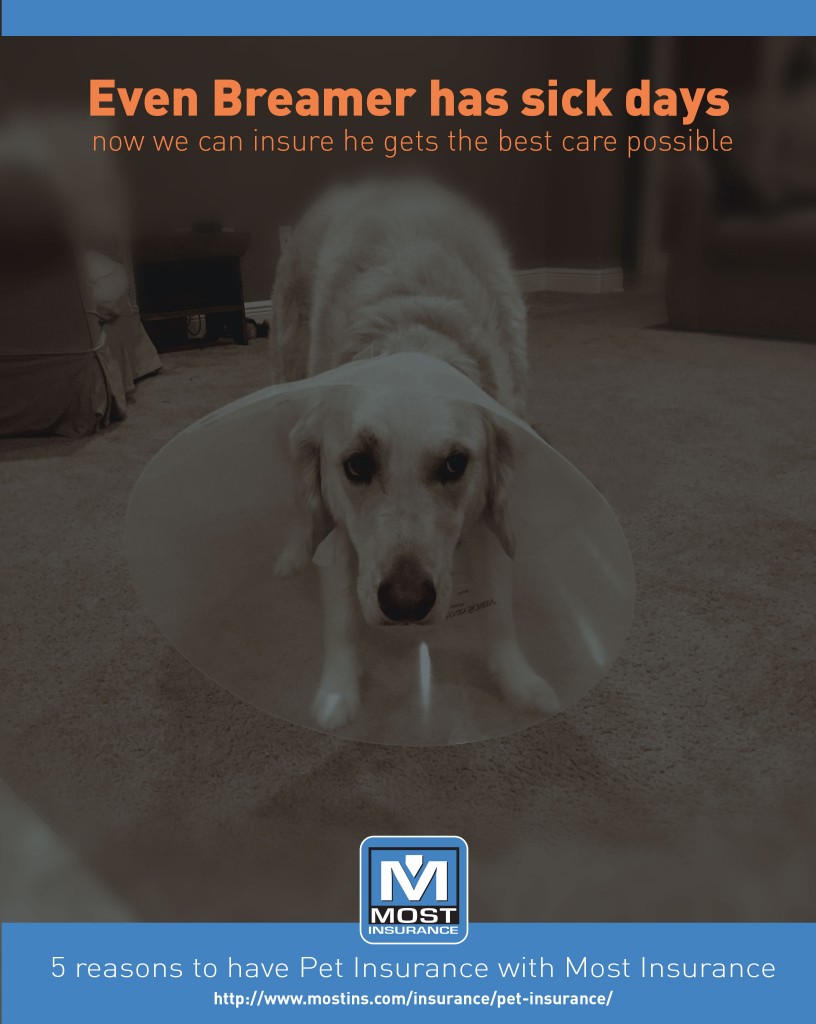 We love our pets! It's funny, no matter how your pet found their way into your home, they always find a way into your heart. There is something about the consistent and unceasing love a pet gives that makes them so unique. They see you at your worst and they see you at your best. All the while, they remain your constant companion. Here at Most Insurance, we're no different – we love our pets! From Braemer to Imogene, Bob to Sandy, we know firsthand how much better they make our lives. For this reason, we are particularly excited about this announcement: We have partnered with a great Pet Insurance company called FIGO. FIGO is unlike any other pet insurance provider we've seen. They offer amazingly comprehensive coverage, low monthly costs, and easy claims payouts. You might be asking, "Why pet insurance?"
Here are FIVE reasons to have pet insurance with Most Insurance:
1. Pet insurance frees you from the financial stress when choosing the best available veterinary care for your pet. Let's face it, the advanced treatments and specialists available today are great – but so is the cost! You can always have the peace of mind in knowing that your pet will receive the care they deserve, without breaking the bank.
2. Our plans average less than $1.50/day and they offer reimbursement of up to 100% of your pet's medical bills. The plans are customize-able to your specific needs so finding a plan that works for you is easy.
3. If your pet is lost, FIGO will provide a reward to help insure their safe return.
4. When you obtain a pet insurance policy with Most Insurance, you will receive a 5% discount. Who doesn't love saving money?
5. FIGO is the only pet insurance carrier to offer GPS integration, so finding your lost pet is hassle free.
Simple, easy, and affordable. Protect the pet you love today with a pet insurance policy with Most Insurance.