Posted by Most Insurance on February 28, 2011 No responses
Do I need to purchase rental car coverage from the rental car company when I rent a car? This is a question that I've been asked several times, and I really do wish I could give you a clear answer.  But the answer I am going to give you is it depends…on several factors and the best thing to do is check with your Local Insurance Agent.  There are several things to consider.
1. Who are you insured by?
Insurance carriers give different amounts of coverage, some give you everything you  need, some will cover everything except the rental car's loss of rental, which can be a sizable amount.
2. Where are you going?
Some companies will give coverage as long as you stay in the United States but if you travel to Canada, or Mexico you have no coverage.  Also most companies do not give coverage in other countries, typically if you are traveling out of the country alway purchase coverage.
3. What is the use of the rental car?
Is it for business or pleasure, a lot of times people will rent a car for business or put it on a business like credit card, but if it is for business purposes it is rare that you will have coverage no matter what extended from your personal car insurance.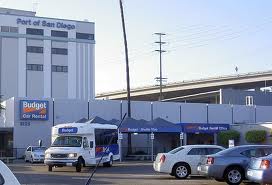 4. What Credit Card do you use?
Some Credit Card companies will give you full coverage if you use their card for the rental car.  One example in many instances, again not always best to check your card holder agreement, but American Express often will extend coverage.
So as I mentioned it depends.  The correct answer isn't clear if you want to know check with your local agent. Looking for a Tampa Auto Insurance quote? Click on the link for all the information. Browse through our Auto Insurance Blogs for more useful tips.