Posted by Most Insurance on June 25, 2012 No responses
With all this rain, thanks to Tropical Storm Debby many people are experiencing water damage in their homes and business,  you are probably wondering what you should do.
We here at Most Insurance also had some water damage from all this rain, and we called Rainbow International out to our business and they are amazing.  In less than one hour they were on site, with water extractors, and large industrial fans drying up the water and saving our carpets.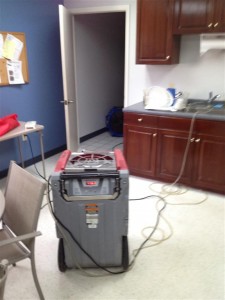 The folks at Rainbow International are great,  they are honest and very attentive.  Their local number in Tampa is 813-225-3494.
If you have water in your home or business it is important that you get all the water dried up ASAP.  The longer you wait to address the water, the bigger your problems becomes.  Often if you are able to have an company like Rainbow come out they can restore your home or business without having to rip up carpeting, or flooring, and they can save your drywall.
Many water loses are below your insurance deductible, thus you will really want to get a mediation company out to help dry your home or business as soon as possible.
Tropical Storm Debby, is a named storm so that means your Wind Deductible will apply, which is typically 2% of your dwelling amount. If your water damage was caused by rising water, that is not covered under you homeowners policy, and would only be covered under a flood policy.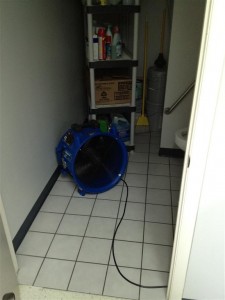 So if you have water intrusion in your home or business, call Rainbow International first, 813-225-3494, they will help you identify if it makes sense to call and make a claim on your insurance, but often their work would be below your deductible anyways.
If you have questions feel free to leave a comment.
-Eric Most