Posted by Most Insurance on February 21, 2011 No responses
You where driving down the road minding your own business when all of a sudden someone runs a red light and t-bone's your car now what?  Or you were in some other kind of accident. Here are a couple helpful tips.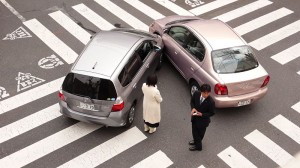 1. Don't leave the scene. Keep calm, don't argue with the other party, don't accuse anyone, or make an admission of guilt.
2. Call for Medical Assistance, if there are any injuries, do not move a person unless you possess medical or lifesaving expertise, or if left where they are is life threatening.  ie, the car is on fire.
3. Take a picture with your camera phone of the accident, then if it is safe to do, and the vehicles are operable move them to the shoulder of the road and out of the way of traffic.
4. Turn off your engine, and sit as far off the road as possible until the officers come.  Some rubber necking is going to happen, it is common place, often  people are looking to see what happened and they are even Hello more distracted than normal, a second accident could happen from a distracted driver.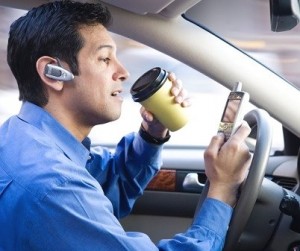 5. Call a law enforcement officer.  In many areas, they must be called to get an accident report.  When the officer comes, get their name, badge number and the phone number/address for the station they are assigned to. Ask when the report will be filed and how you can get a copy of the accident report.
6. Read and review your policy.  If you have comp and collision on your policy then you can purchase towing and rental car reimbursement, both of these coverage costs only a couple dollars, and are a wise investment.
7. Don't accept any offers to settle for payment on the spot without careful consideration.  Often times there is more damage present than what it appears, vehicles are built today in such a manner to crush in accidents to a point to protect the passengers of a vehicle.
Here is a form you can download to help you get all the needed information in the event of an accident.
Know before you have an accident.  For more information on if you have a claim to to make a claim click here
Get a Tampa Auto Insurance quote here.
If you have any other questions please call Most Insurance at (813) 347-5555