Posted by Most Insurance on December 03, 2012 No responses
December 3, 2012 – Craig and Eric Most of Most Insurance, Tampa, Florida, recently were awarded the designation of Certified Professional Insurance Agent (CPIA), a professional designation conferred by the American Insurance Marketing and Sales Society (the AIMS Society).
Craig and Eric successfully completed three Insurance Success Seminars as well as the course review required for each.  The CPIA designation stands for professionalism, commitment to sales training and results, and technical knowledge.  The designation does require a bi-annual continuing education update.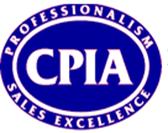 The AIMS Society is the only insurance organization dedicated solely to recognizing training and service quality among property and casualty insurance personnel. The mission of the AIMS Society is to improve the selling skills and insurance knowledge of its members by upgrading professionalism through information and education, which result in providing better service to the insurance buying public.