Get a Quote
Featured Condo Insurance Tip Video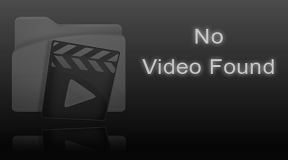 One focus of Most Insurance Agency is providing superior insurance protection at the most competitive and economical rates to all Condominium Associations and Homeowner Associations. Our clients benefit from the variety of specialized insurance products Most Insurance Agency offers:
Exclusive packages that meet the unique needs of community or condominium associations
Hurricane and Wind Coverage for condo associations
Flood Coverage
Comprehensive Condominium packages
Packages available for older Condo's with Aluminum wiring
Workers compensation
Directors and officers liability
Financially Distressed community packages
Property management company packages
Fidelity bonds
We leverage our extensive insurance experience to provide unparalleled coverage, flexibility and superior risk management that is delivered with the industry's highest level of professional service. Our commitment to outstanding personalized service is confirmed with direct account representation assigned to each client and is supported by advanced automation systems that allow us to expedite all claims and servicing processes.
As an independent insurance agency, Most Insurance Agency's experience extends to giving our clients risk management guidance for adequate risk mitigation of wind and flood coverage.
Most Insurance Agency also offers the following enhanced services:
Availability to meet with HOA Boards or Committees
Research of the best suited insurance carriers both at inception of policy and upon renewal for the proper coverage and best rates
One-of-a-kind Claims Advocate that determines validity and works to favorable results
Availability of loss control inspections that help reduce the risk of having to place a claim
Property management involves unique responsibilities and liabilities. Most Insurance Agency is a leader in providing insurance and risk management services to community associations, property managers and condo association management, understands your exposures.
We understand the liability exposures of:
Managers Who Manage Their Own Properties
Managers with Both Management Services & Real Estate Sales
Residential & Commercial Property Managers
Condo Association Management and Homeowner Association Management
Professional liability insurance, also known as errors and omissions insurance, protects property and condo association management against liability claims stemming from a variety of client financial losses, including failure to perform. A general business liability insurance policy typically only covers personal or bodily injury or property damage, not financial damage caused by a mistake.
Here are just a few of the exposures of a property manager:
Loss of Business Income – coverage for when catastrophe strikes and bills still need to be paid
Discrimination – related to Leasing of Property
Directors and Officers Liability
Employment Practices Liability Insurance which covers wrongful acts arising from the employment process
Claims involving the Properties Owned by a Property Manager
Claims by the Owners of Managed Properties
Commercial Umbrella
Property Management
Since 1973, Most Insurance has been a insurance provider for property managers statewide.
Property Management Insurance Solutions
If you're a commercial property manager who manages office buildings both single or multiple stories, strip malls, and main street properties or a habitational property manager who is responsible for apartments, condos, or separate single, or duplex dwellings; you have one common need: To secure the appropriate insurance for the properties you manage. Because different types of properties have different types of exposures, ensuring adequate limits and proper coverage can be challenging; however with Most Insurance helping you, we can put that worry to rest. Our risk analysis expertise keeps track of your multiple properties and policy expiration dates, and insurance coverage, ensuring that you have no gaps
Who should have property management insurance coverage?
If you are involved in any of the following activities, you should speak to an expert who understands the unique insurance needs of property managers:
Renting or leasing real estate to others
Managing real estate for others
Selling, buying or renting real estate for others
In 2002, the number of lawsuits filed against the real estate industry escalated. The biggest increase and largest claim type was property management.
– National Association of Realtors
What Protections Do Property Managers Need?
While the insurance needs of property management companies are in many ways similar to other businesses – property insurance, liability insurance, work comp, group health insurance – there are many distinctive insurance considerations as well, including:
Habitational Coverage: Many apartment or condo building claims are catastrophic in nature. If you're not working with the appropriate sources, coverage for habitational properties can be expensive and hard to secure. Most Insurance Agency helps habitational property managers obtain this important coverage, making sure adequate limits are in place and coverage is written properly. Coverage that responds to hazards of wind, flood, fire, physical property damage.
Errors and Omissions Coverage: If you manage properties for others and you forget to secure insurance coverage on a building, and it has a loss – you may be accused of professional negligence. An errors and omissions policy protects property managers against liability claims stemming from a variety of client/tenant financial losses, including failure to perform.
Builders Risk Insurance: Builders risk exposure is another important consideration. Many property managers make the mistake of having the contractor purchase builders risk insurance on their behalf. At Most Insurance Agency, we recommend that property managers buy coverage themselves, because the policy owner, or first name insured, has control over the direction on any claim settlement and receives the claim checks from the insurance adjuster.
Loss Prevention: Insuring commercial properties requires loss prevention expertise appropriate for the business renting your property. For example, if you rent to a restaurant, fire protection in the ventilation system may be required. Your insurance partner should alert you to these issues and assist with proactive measures.
How The Tight Property Management Insurance Broker Makes Your Job Easier: Many times, property managers buy individual insurance policies for each property that they manage. With multiple policies in place, there are separate deductibles for each property, even if they are damaged in a single storm. And the administrative load can be overwhelming. At Most Insurance, we place all of your location exposures on one master policy whenever possible. So, if you are contractually responsible for procuring insurance on the properties you manage, and you have all of your exposures on one policy, we can negotiate with underwriters and obtain rate concessions to save you money. Using master programs also makes expiration dates easier to manage. And we focus on risk control, offering expert advice to help ensure you comply with carrier requirements.
A smart solution: If you need property management insurance, or if you just want to learn more, Most Insurance Agency can help. Our experienced property management brokers will help you obtain comprehensive, cost-effective insurance coverage – tailored for your business's unique needs. We represent a variety of "A" rated carriers so you can rest assured that your livelihood is protected with stable, reliable coverage.
To ensure that you get the strongest property management insurance protection at the best rates, our Tampa based firm:
Negotiates on your behalf to obtain a comprehensive, all-in-one program designed to cover all aspects of your property portfolio with the best coverage available in the market.
Develops commercial property insurance programs for property managers on behalf of the owners of the properties that they manage.
Implement a service plan with checkpoints for every large account and provide formal reviews of covered properties. We regularly monitor property activity to control and prevent claims.