Posted by Most Insurance on June 06, 2013 No responses
Tropical Storm Andrea, has brought some pretty fierce weather to the Tampa Bay region, and the rest of Florida.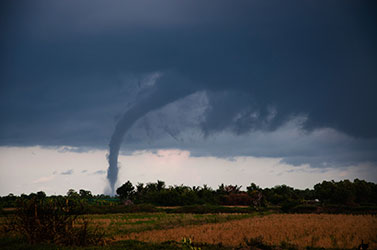 As of 11:30 am Tornado Watch 283 is in effect until 10:00pm in the following counties. Alachua Baker Bradford Brevard Broward Charlotte Citrus Clay Collier Columbia Desoto Duval Flagler Gilchrist Glades Hardee Hendry Hernando Highlands Hillsborough Indian River Lake Lee levy Manatee Marion Martin Miami-dade Nassau Okeechobee Orange Osceola Palm Beach Pasco Pinellas Polk Putnam Sarasota Seminole St. Johns St. Lucie Sumter Union Volusia.
Most Insurance Agency has activated our Disaster Preparedness Center which is where we try to help manage Disasters.
It can be very dangerous to drive through standing water, not only can you do major damage to your vehicle including flooding your engine, you can also be swept away.  It only takes about 2 feet of flowing water to float a vehicle.
Currently Tropical Storm Andrea has brought about 3 inches of rainfall, with it expecting to continue.
Parts Bayshore Blvd in Tampa have been closed, and many other low areas can have some pretty major flooding.
If you have a claim or question of what you should do please contact the Most Insurance Agency, and we look forward to helping you.  813-347-5555, our Claims Advocates are standing by to assist our clients with any claims.
Eric Most