Posted by Most Insurance on March 01, 2013 No responses
Sink Hole Coverage:
Tampa Sinkhole
TAMPA (FOX 13) – Authorities at the scene of a sinkhole that swallowed a Seffner man late Thursday night described an unprecedented, "extremely unstable" situation that they are still working to evaluate.
One thing was for sure though: they say the sinkhole underneath the house will continue to grow.
"I can't tell you why [the house] hasn't collapsed yet. It should have collapsed by now," said Larry Madrid, an engineer brought in to help evaluate the situation.
Hillsborough County administrator Mike Merrill said it isn't just a sinkhole they are dealing with — it is a large "chasm" surrounded by soft, unstable ground.
"It continues to deepen. Household items are still falling in," said engineer Bill Bracken.
It all started just after 11 p.m. Thursday when Jeremy Bush said he heard the sound of a car crashing into his home.
But it wasn't a car crash at all. It was a massive sinkhole that swallowed one of the bedrooms in the Seffner house at 240 Faithway Drive. Inside that room was Jeremy's brother, Jeff.
"I couldn't get myself out," Jeremy Bush said. "The cop had to get me out."
At the surface, officials estimated the sinkhole was about 30 feet across. Below the surface, officials believed it was 100 feet wide.
Rescuers sent a camera and listening device into the hole early Friday morning, but it too was swallowed up.
They heard no signs of life, and at this point, officials say it is recovery mission not a rescue effort. However, there could be no confirmation of Jeff Bush's condition.
Crews haven't been able to get close because the sinkhole continues to grow, and it's too dangerous.
"Right now, the potential for a collapse is very, very high," said Jessica Damico of Hillsborough Fire and Rescue.
Crews will be using pieces of equipment to try and search the hole, but they fear the home may collapse. A staging area for media had to be moved back several hundred yards.
On the outside, there is no visible damage. The hole, for now, is contained inside the four-bedroom home. Officials said it is condemned.
Make sure you are protected. Call Most Insurance Agency, we are your Sink Hole Experts in Tampa and the whole state of Florida.
Don't let a sinkhole in Tampa cost you your home and/or life.
Are You Covered From Sink Hole Damage?
Will your policy cover you for sink hole damage?  Well it depends,  all policies in Florida are required to cover you for Catastrophic Ground Cover Collapse.  "Catastrophic ground cover collapse" means geological activity that results in all the following:
The abrupt collapse of the ground cover;
A depression in the ground cover clearly visible to the naked eye;
Structural damage to the building, including the foundation; and
The insured structure being condemned and ordered to be vacated by the governmental agency authorized by law to issue such an order for that structure.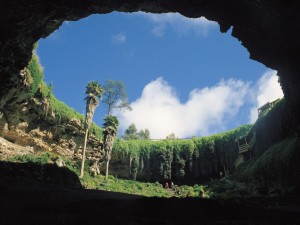 Some homeowner insurance policies exclude coverage for sinkhole, what they mean by that, is they are not going to cover your home for cracking, of walls, the foundation, driveway, that is the result of settling.  Again all policies are required by Florida State Law 627.706, to cover for Catastrophic ground cover collapse.
Report on Sinkhole Claims in Florida
To be very clear, the ultimate purpose of homeowner's insurance is to enable the homeowner to rebuild his or her home and life, even in the event of total destruction.
A good homeowner's insurance policy will cover:
Your residence
Any detached structures, like garages or garden sheds
Your personal belongings
Additional living expenses in the event of a loss
Personal liability
Medical expenses to others who may be injured on your property
Our office will provide you with the most comprehensive policy available on the market today which will help to put your life back in order in the event of a catastrophic loss.
Not all home insurance policies are alike. To be sure, there are many insurance companies in the market today that will quote an inexpensive policy but most of them are only giving you the "bare bones" coverage. When quoting your home insurance premium, we will use a full replacement cost valuation to be sure that you can replace your home in the event of a total loss.
We will also make sure you are clear about any areas of the policy that have limitations and exclusions. Items such as earthquakes, landslides and floods are excluded from the policy but may be purchased separately.
If you would like a proposal on your insurance program visit our homepage.
Eric Most