Posted by Most Insurance on June 19, 2012 2 responses
Dear Progressive Insurance,
I wanted to thank you, you are the first company who realized that I am not just a product of statistical data.  You realized that it makes a lot sense to reward me for the kind of driver I am.  Thank you for the 28.4% savings on my personal Auto Insurance purchased from Most Insurance.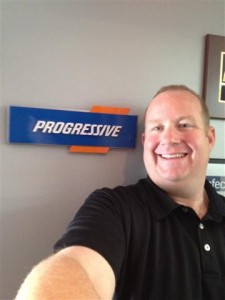 Many of you have been keeping track of my transition to Progressive Insurance for my auto insurance, hoping to save big on my personal auto insurance. If you go back and read my first blog post about many people thinking we insurance agents get a special deal, I talk about my hopes to save around 15% by signing up for the snapshot program, that costs me nothing, and will not hurt me only helps.  Today I signed in to see how I have been doing, and when I looked over my reports I saw where I have had 5 hard stops in the past 30 days, I disagree with that, I have only had 4 hard stops, but okay maybe there was that one were a guy talking on his cell phone cut me off…..
After looking over my report, I pulled up my customer documents, to see if you would be mailing me anything like a check back!  Well sure enough yesterday Progressive Insurance mailed me out a new declaration page showing a savings of $184.37.  I did a little math and came up with a 28.4% savings on my personal Auto Policy!!!!
But wait there's more… this represents a 42% savings from my previous policy!  That is $678.50 savings per year!!!!
I have to ask what are you waiting for, you owe it to yourself to give my office a call in Tampa (813) 739-8111, Pinellas 727-347-5555, Orlando 407-900-6678, or anywhere else in the country (813) 739-8111   Or you could just fill out a quote request form on the Florida Auto Insurance Quote page.
Really though what are you waiting for? Please leave me some comments about why you don't want to try the snapshot program?  Are you afraid your not as good of a driver you tell all your buddies you are?  Are you worried about big brother? Are you worried your spouse will beat you?